Digital People Moves Report: Summer 2019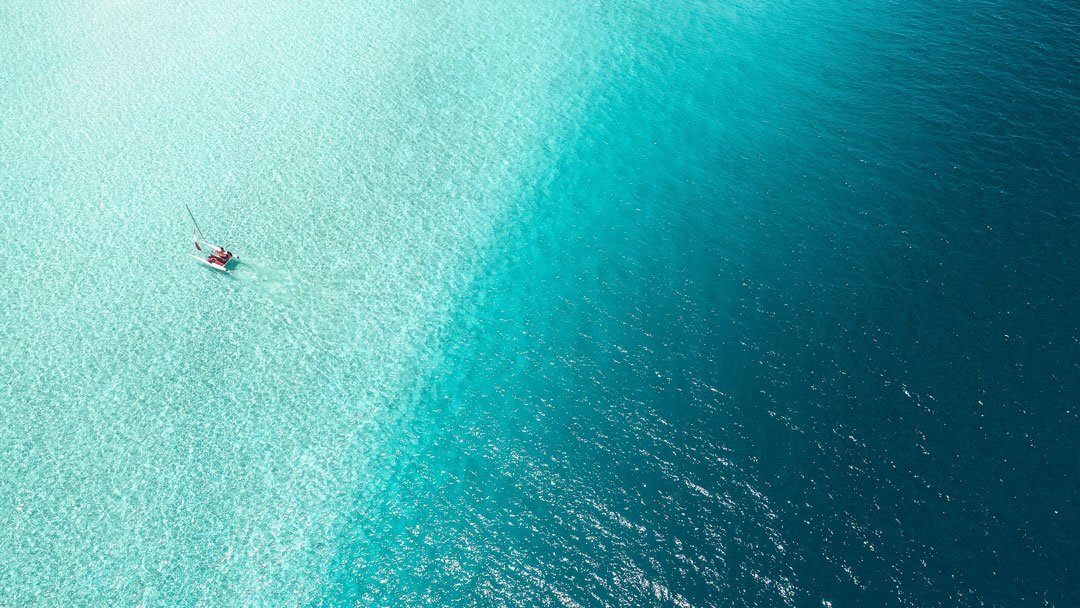 There have been a noticeably high level of recent leadership moves as we approach mid-summer. The majority of these appointments are UK based, which speaks of just how buoyant the digital sector remains.
We see no signs of that slowing. It's worth noting just how many moves are from across sectors, something that I have always been a champion of, when one considers how valuable perspective is and how people tend to learn fast.
We're currently very busy with retained leadership searches. One of our live mandates is to appoint the new position of Chief Experience Officer for an international residential living business, a role that traverses the digital & physical environments. I expect we'll see much more of this role and appointment and it's been fascinating panning for gold here. If you're interested in discussing the role, or any other leadership need that falls into our area of expertise, get in touch.
Anecdotally, one of our clients recently arranged a helicopter to bring a preferred candidate to final interview, at their holiday spot!
I think that is about as Bond as headhunting will ever get.
| | | | |
| --- | --- | --- | --- |
| Name | From | To | Role |
| Jodie Goodall | Moneysupermarket.com | ThinkMoney Group | CTO |
| Julie Haugen | Oakam | Future Finance | CPO |
| Gareth Helm | ZPG | McDonalds | SVP, CMO |
| Harry Briggs | Business Growth Fund | Omers VC | Managing Partner |
| Richard Pennycook | Co-op | On the Beach | Chairman |
| Sebastien Pagès | Christie's | Diptyque Paris | Executive Director, Global eCommerce and Digital |
| Robin Beech | Le Chameau | Fitflop | Global Digital Director |
| Tristan Vanhegan | Amazon Fashion | Fitflop | Digital Director – B2B |
| Donna Storey | LoveCrafts | Mothercare | Global Digital and UK Marketing Director |
| Gideon Valkin | Clearscore | Monzo | Director of Commercial Product |
| Kevin Broom | AlphaSense | Bynder | CPO |
| Peter WIlliams | Boohoo | Superdry | Chairman |
| Richard Zubrik | ASOS | notonthehighstreet.com | CTO |
| Libby Townsend | OVO | Monzo | Chief People Officer |
| Martin Francis | The Watches of Switzerland Group | Karen Millen / Coast | Customer & Digital Director |
| David Rose | We are Interactive | Chelsea Football Club | Director – Digital Ventures |
| Sheena Sauvaire | Topshop | Belstaff | CMO |
| Olivier Faujour | General Mills | Smartbox Group | CEO |
| Matt Poole | Holland & Barrett | Immediate Media | Director of Product Strategy & Delivery |
| Josh Partridge | Shazam | Flipboard | VP EMEA |
| Derek White | BBVA | US Bank | Chief Digital Officer |
| Adam Miller | CarTrawler | Deliveroo | VP Corporate Strategy |
| Tom Glason | Goodlord | Trussle | VP Sales & Operations |
| Steve Fielding | Alpharooms.com | Festicket | Head of Travel |
| Laurent Guillemain | Boston Consulting Group | HelloFresh | UK CEO |
| Anne-Marie Tomchak | Mashable | British Vogue | Digital Director |
| Zach Rieken | Bumble & Bumble | Living Proof | CEO |
| Steve Wind-Mozley | Virgin Media Business | Vizrt | CMO |
| Simon Moran | Yoyo | TransferGo | Chief Commercial Officer |
| Daniel Robb | BookingGo | Audley Travel | CMO |
| JJ Van Oosten | Richemont | LEGO Group | Chief Digital Officer |
| Richard Seward | Babylon Health | Habito | VP of Product |
| Dominic Rose | ASOS | Depop | COO |
| Peter Semple | Google | Depop | CMO |
| Will Shuckburgh | Rakuten | Invincible Brands | Managing Directot |
| Dan Burdett | eBay | Tiqets | CMO |
| Richard Jones | ASOS | OVOEnergy | Product Director |
| Tom Goodman | Selfridges | JD Sports | Group Multichannel Divisional Director |
| Anna Brailsford | Frisbee | Code: Girls First | CEO |
| Ben Aronsten | Seedrs | eporta | CMO |
| Emma Mead | Holland & Barrett | Halfords | Digital Director |
| Jim Warren | Bloom & Wild | Patch Plants | CMO |
| Kristof Fahy | Checkatrade.com | Moonpig | CMO |
| Kshitij Kumar | Zalando | Farfetch | Chief Data Officer |
| Ben Chisell | Starling Bank | Oaknorth | Director of Digital Product |
| Rachael Pollard | Comparethemarket | Starling Bank | Chief Growth Officer |
| Martin Ott | Facebook | WeWork | European / International MD |
| Hamith Patson | Brighthouse | Amigo Loans | CEO |
| Darren Bentley | MoneySupermarket | Cazoo | Chief Customer Officer |
| Marc Waxman | Telegraph Media Group | Gocardless | Digital Experience Officer |
| Neil Campwell | Majectic Wines | MoneyBox | VP Growth |