5 Benefits to Choosing an Independent Headhunter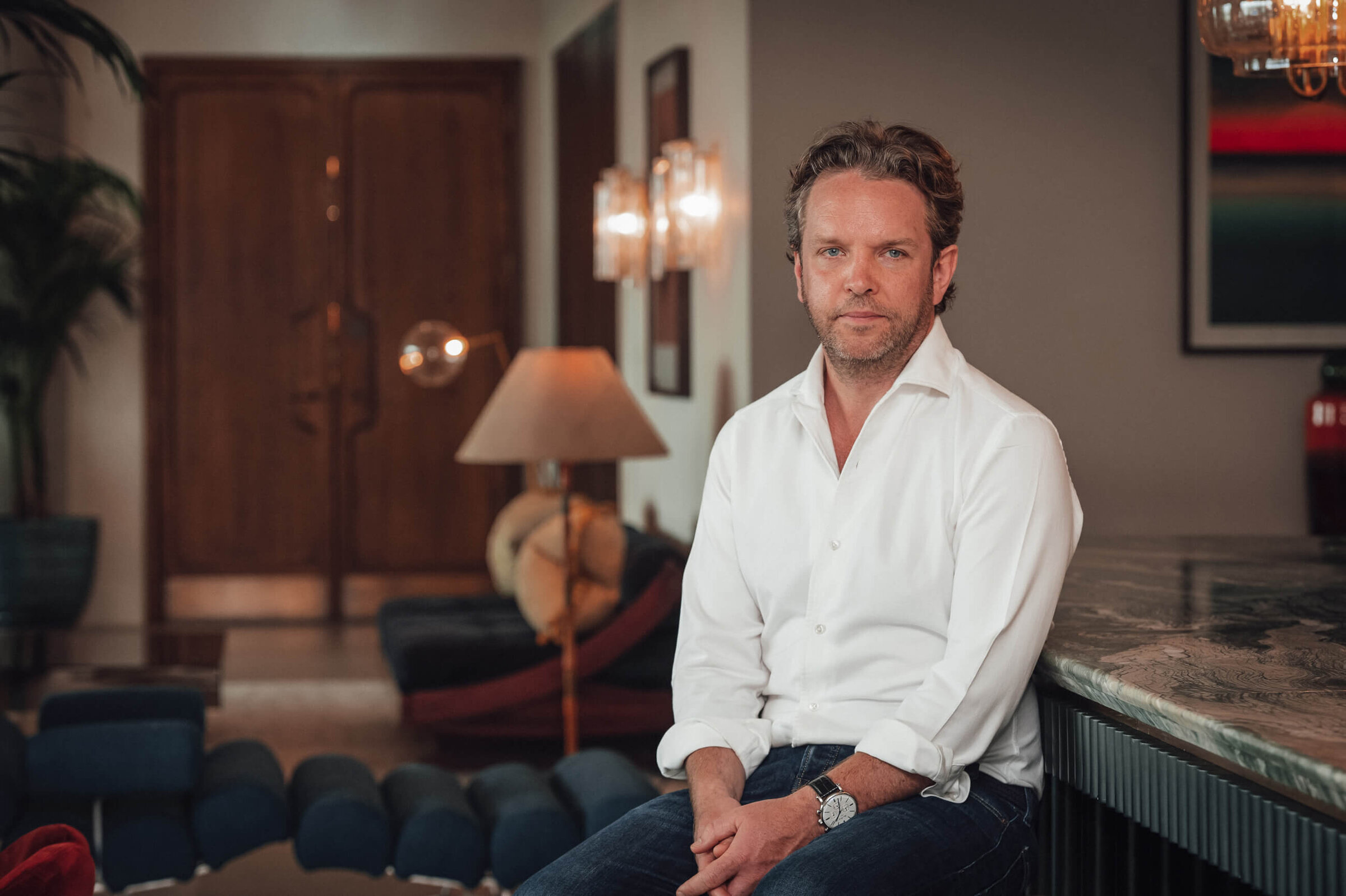 From fewer restrictions to greater dedication to your search - here's why working with a highly specialised independent headhunter makes excellent business sense.
Never have the benefits of working with independent specialists been more pronounced.
It's in competitive times like these, when the competition for truly exceptional talent is so great, that the benefits to you and your business of partnering with an independent, highly specialised headhunter really become apparent.
It can be tempting to go with a big name - but the time spent finding an independent specialist you really trust is time (and money) well spent.
Big names can command respect - that's a given - and on the surface may appear an easy decision. But those big names won't always be the best choice for your business. Working with an independent headhunter gives your search - and so your business - the edge in more ways than one. That's why Princedale exists.
"I would not hesitate to recommend Princedale."
David Martin – Online Director Europe – Coca Cola
The benefits are the same, whether you are a global brand or an early stage start-up looking to generate your first £100m.
If you're considering appointing a headhunter there are certain factors you'll need to take into account. How specialist are they in the specific domain and level of seniority? How much time can they spend on your search and dedicate to you? Will they undertake the search personally, or is it likely to be passed down to a more junior member of staff or divided across teams? Do they have a reputation, not only for working with well-known brands but for actually making the placement in a timely fashion, and for a seamless experience?
Taking all these factors into account is vital not just for your business and making a great hire, but in terms of saving you money, and precious time.
1. Independent headhunting specialists have far fewer restrictions, so can access more great talent
When a headhunting firm has worked with a company they cannot then search from within that same company; they are both legally and ethically restricted from doing this. The larger the headhunter, the longer the list of companies they have worked with - which means the more "off limits" for your role and so more compromises as a result.
If you have specific businesses you'd love to be included in your search, make sure that your headhunter hasn't worked with them first. When I worked in the past at established search firms, uncompleted searches fell through because the ideal person for the role worked for one of their current or previous clients, and so they were prohibited. This is frustrating for all involved.
2. Independent headhunters will be entirely responsible for every aspect of the search from ensuring the brief is tight and accurate, the technical interviews, through to the successful appointment
Headhunters at smaller search firms will dedicate their time, personally, to your search - so the individual you have met is wholly responsible for delivering the search full arc, not just the oversight.
Searches can break down as they're passed on to less experienced junior consultants or researchers, so ensure that the headhunter you appoint is the person entirely responsible for the full spectrum of the search, including scoping a tight and accurate brief, recommending specifically the companies to headhunt within, the actual competency interviewing, deep reference taking and the ultimate shortlist selection.
3. Independent search specialists are fully devoted to your search
Don't be afraid to ask how many searches your headhunter is working on at any one time as this has a massive impact on how your search is likely to progress and its outcome.
As with the previous point, knowing exactly how dedicated to your search your headhunter can be is vital. At Princedale, I only ever take on a maximum of 5 searches at once. This allows me to fully devote myself to your search without spreading myself, and Princedale's resources, too thin - resulting in an efficient and thorough search process every time. This dedication translates to a 99% success rate over 9 years.
4. Independent headhunters are quietly very well regarded - and our references prove it
Every business will shout about their successes and what they can do for you, the real proof comes in the form of glowing references from satisfied clients. Take references from the firms you're talking to, both from their past clients and from the individuals they have placed.
This tells you without doubt what the experience was like from both sides - how tough the interview process was, how well the opportunity was pitched, how communications were managed. Knowing how long the search is likely to take, how smooth and efficient it will be and how well looked after you as a client will be is crucial to your decision making process, but knowing the experience of the eventual hire should factor too. Were people treated respectfully? Will they be looked after throughout the process? Will they receive aftercare?
At Princedale our mission is simple. It's for everyone to feel that no other headhunter provides the same level of service and experience - because treating people kindly and with respect is everything. Our references speak to this and I am proud to have received so many kind words (all of which are available, just ask info@princedale.co)
5. Considering longevity of placement as a measure of success
Perhaps one of the most important things I am rarely asked about is Tenure.
If I were to be on the other side of the table, tenure, or longevity of placements would be one of my first questions to any potential headhunter. Placing an individual is a great thing, but it should never be seen as the destination - the true success of the hire should be measured by the length of time that individual stays with the company, developing and growing within the culture and bringing untold added value.
Independent search firms who have a proven track record of longevity in their past placements save time and money and prove their value long after the hire is made.
I am immensely proud that I have built a track record where many of my placements have stayed and evolved with my clients for over 7 years.
We will always go the extra mile
I wouldn't have it any other way. And neither would my clients.