99 Book Recommendations from Business Leaders 2023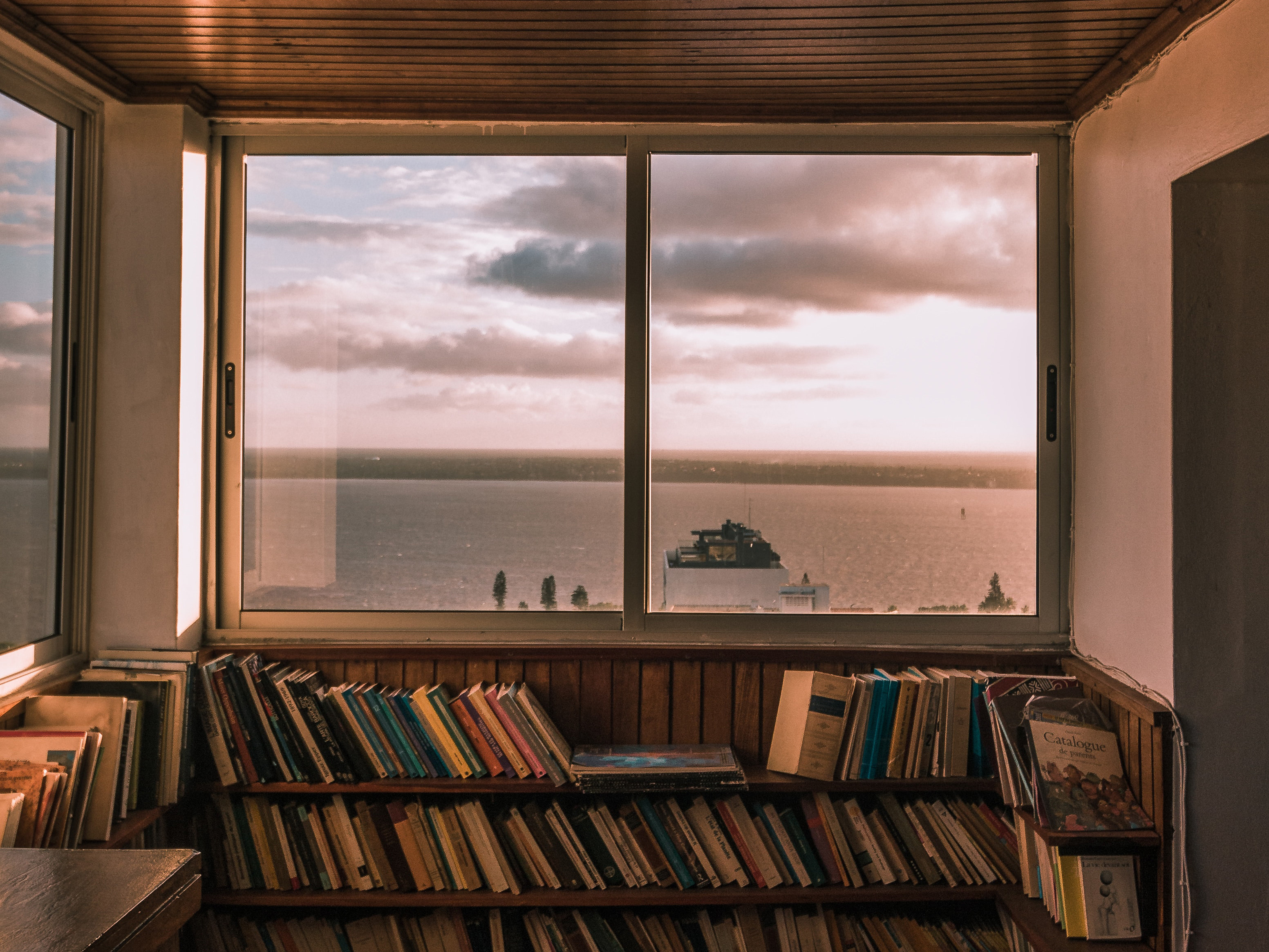 A round up of the top book recommendations by the individuals interviewed by Princedale in 2023
In this ever shifting world, the company of a good book can't be understated, whether it's for comfort, knowledge or pure escapism. I've had the privilege of interviewing a wide spectrum of executive leaders across luxury, retail, travel, consumer goods, and other industries globally, and I've always made it a point to ask them for their top two book recommendations.
I ask everyone we interview for the two books they would recommend to everyone, regardless of whether they fall into the category of business, self improvement, or a good old novel.
Asking questions which seemingly have nothing to do with one's qualifications, experience or job role worthiness may appear at first glance to be at odds with Princedale's rigorous interviewing process, however, I see it as integral.
Discovering character, nuance, passions and interests is key to me - I believe strongly that this is core to my role as a headhunter and why my clients retain me on such important leadership hires. I don't simply look at how people perform on paper, I delve into who they really are as a person, allowing us to place in a role and team the person who will genuinely be the best fit. And I believe you can learn a lot about someone by the books they read - and how they react to the question.
Here is a précis of the 99 books recommended in 2023.
Business recommendations
First up is the business category - an obvious choice considering I am interviewing people for C-Suite, SVP and VP roles in some of the world's most successful brands. Interesting (and perhaps refreshing) that so many of the individuals I interview do not recommend business books at all.
There are some real gems on this list though, many of which I have read myself.
Blue Ocean Strategy by Renée Mauborgne & W. Chan Kim
Creativity Inc by Ed Catmull
Future Luxe: What's Ahead for the Business of Luxury by Erwan Rambourg
Good to Great by Jim Collins
Hard Things about Hard Things by Ben Horowitz
High Output Management by Andrew S. Grove
Humanocracy - Creating Organizations as Amazing as the People Inside Them by Gary Hamel & Michele Zanini
In Search of Excellence by Peters and Waterman
Leaders Eat Last by Simon Sinek
Leadership and Management: Team of Teams by Stanley McChrystal
Messy Middle by Scott Belsky
Positioning: The Battle for Your Mind by Al Ries and Jack Trout
Quiet Leadership by David Rock
Radical Candor by Kim Scott
Rise of the Data Cloud by Frank Slootman
Start with Why by Simon Sinek
The 10 Day MBA by Steven Silbiger
The Five Dysfunctions of a Team by Patrick M. Lencioni
The Lean Startup by Eric Ries
The Pyramid Principle by Barbara Minto
Zero to One by Peter Thiel
Autobiography recommendations
Autobiographies can be incredibly inspiring and motivating, giving us real insight into how our heroes, or just people of interest, got to where they are today, often from difficult beginnings. This is the slimmest category in our round up, but I will certainly be diving into a couple of these recommendations.
Any Human Heart by William Boyd
As I Walked Out One Midsummer's Morning by Laurie Lee
Harvests of Joy: How the Good Life Became Great Business by Robert Mondavi
I Forgot to Die by Khalil Rafati
Imagine it Forward. Courage, Creativity and the Power of Change by Beth Comstock
Racing Through The Dark by David Millar
The Salt Path by Raynor Winn
Non fiction recommendations
Non fiction is a broad church and the recommendations in this category certainly reflect that, covering everything from feminism to history, robotics to psychology.
Capital in the Twenty-First Century by Thomas Piketty
Country of my Skull by Antjie Krog
Crossing the Chasm by Geoffrey A. Moore
Curious by Iain Leslie
Getting There by Gillian Zoe Segal
How To Argue With A Racist by Adam Rutherford
Invisible Women by Caroline Criado Perez
Leadership and Management: Team of Teams by Stanley McChrystal
Life 3.0 by Max Tegmark
Meditations by Marcus Aurelius Antonius
Quiet: The Power of Introverts in a World That Can't Stop Talking by Susan Cain
Rise of the Data Cloud by Frank Slootman
Sapiens by Yuval Noah Harari
Save the Cat by Blake Snyde
The Art of Possibility by Benjamin Zander & Rosamund Stone Zander
The Globotics Upheaval: Globalization, Robotics, and the Future of Work by Richard Baldwin
The Histories by Herodotus
The Inevitable: Understanding the 12 Technological forces that will shape our future by Kevin Kelly
The Second Sex by Simone de Beauvoir
The Value of Everything by Mariana Mazzucato
Thinking, Fast and Slow by Daniel Kahneman
Turtles All the Way Down by John Green
Self improvement recommendations
The individuals I appoint with clients tend to be committed to their self improvement - being the best they can and always learning. Unsurprising then, that there are a number of self improvement titles on our list. Covering mindfulness, self development in business, and habit forming, and featuring the delightful Marie Kondo as well as Dale Carnegie's absolute classic "How to Win Friends and Influence People", these recommendations are a wonderful insight into the areas of life that these leaders prioritise.
A Manager's Guide to Self-Development by Mike Pedler
Atlas of the Heart by Brene Brown
Atomic Habit by James Clear
Black box thinking by Matthew Syed
Black box thinking by Matthew Syed
Bounce: The Myth of Talent and the Power of Practice by Matthew Syed
Do Hard Things by Steve Magness
Happy Mind, Happy Life: 10 Simple Ways to Feel Great Every Day by Doctor Chatterjee
How to Win Friends and Influence People by Dale Carnegie
Mindfulness in Plain English by Gunaratana
Originals by Adam Grant
The 100 year life by Lynda Gratton
The 4 Disciples of Execution by Chris McChesney
The Happiness Advantage by Shawn Achor
The Life-Changing Magic of Tidying by Marie Kondo
The Miracle Morning by Hal Elrod
The Second Mountain by David Brooks
Thinking in Bets by Annie Duke
Trust Yourself by Melody Wilding
What Got You Here Won't Get You There by Marshall Goldsmith
Who Moved My Cheese? by Spencer Johnson
Work Smarter, Live Better by Cyril Peupion
Fiction recommendations
Reading to better oneself or to improve in business is important, but reading for pure pleasure will always have a place in my heart. The fiction category is rich with treasures ranging from classics such as Ernest Hemingway and Richard Bach to Madeline Miller's modern reimagining of Greek mythology.
A Gentleman in Moscow by Amor Towles
A Little Life by Hanya Yanagihara
Adventure: The Call of the Wild by Jack London
Beware of Pity by Stefan Zweig
Brooklyn by Colm Toibin
Circe by Madeline Miller
Exit West by Mohsin Hamid
For Whom The Bell Tolls by Ernest Hemingway
Half of a Yellow Sun by Chimamanda Ngozi Adichie
Jonathan Livingston Seagull by Richard Bach
Of Human Bondage by W. Somerset Maugham
Old Man & the Sea by Ernest Hemingway
Our Iceberg is Melting by John Kotter
Remains of the Day by Kazuo Ishiguro
Song of Achilles by Madeline Miller
The Boy, The Mole, The Fox and The Horse by Charlie Macksey
The Dice Man by Luke Rhinehart
The Dutch House: A Novel by Ann Patchett
The girl of the sea of Cortez by Peter Benchley
The Hitchhiker's Guide to the Galaxy by Douglas Adams
The Lord of the Rings Trilogy by JR Tolkein
The Master and Margarita by Mikhail Bulgakov
The Stone Diaries by Carol Shields
These is My Words by Nancy Turner
Trust by Hernan Diaz
I, Robot by Isaac Asimov
Experts at placing great people with great people
As an independent executive leadership headhunter specialising in Chief, SVP and VP Level appointments globally, let me know if you have an important leadership role you need to recruit in the coming months.
We offer greater thoroughness, speed and value, and would be delighted to talk to you.
Drop me a note to learn more.