'Conscious Living in a Digital World' Roundtable – 4th July 2019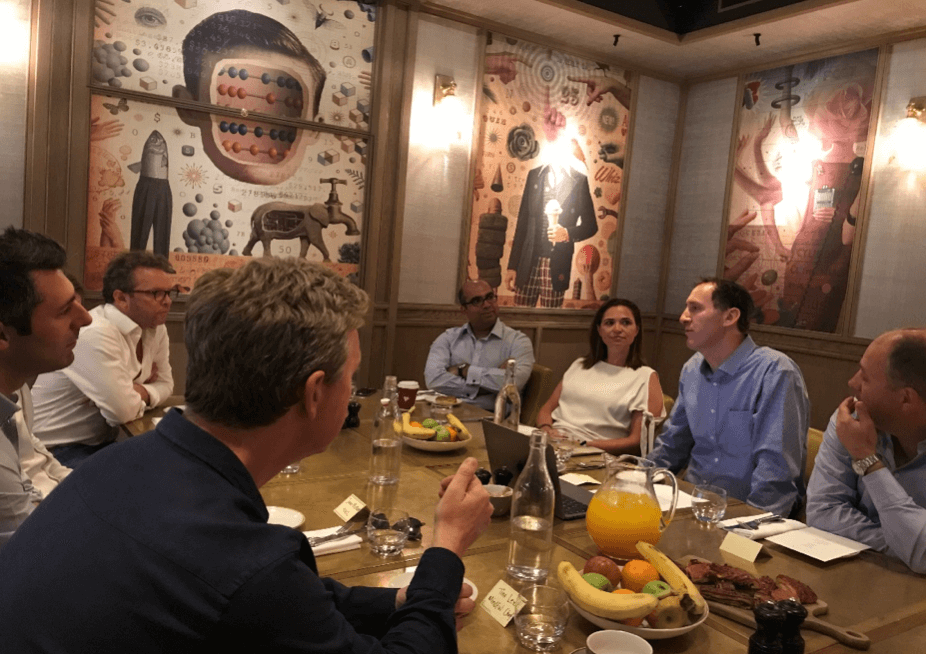 Last Thursday, Princedale Partners brought 10 business leaders together from across the health, fitness & wellbeing sectors to discuss the key trends across this rapidly growing market.
Darren Goode, President of Elvie joined us in hosting the discussion and kindly shared the growth story of the world's largest FemTech business, which recently secured $42million investment led by Octopus Ventures.
We discussed the core purpose of each business in the room, ranging from gym groups to health focused food businesses, to revolutionary businesses across the HealthTech sector. Each agreed on the importance of maintaining a genuine empathy for their customers, and steering away from commercial business models, which focus purely on the transaction.
Interestingly, the discussions largely centred around how these start-up tech businesses develop into long-term sustainable businesses. Following the initial rapid growth period, we explored how best can they prepare to give a continued first-class experience to the ever-demanding health conscious customer. Laying the foundations of the business, the culture, the mission and the core purpose were deemed 'do or die' critical.
James McMasters, CEO at Huel and Tim Lee, CEO at Mindful Chef discussed the importance of business leaders listening to and understanding the millennial employees who are so representative of the target customer in most cases. There were some great anecdotes of where this has worked well.
The power of not purely collecting but truly understanding data was another key theme fuelling the discussion. The guests confirmed how essential it is for consumer tech businesses to use data to maintain highly personalised relationships with customers as these businesses transition through their next phase of growth.
The collection of personal data should be thoughtfully used to further enhance the business product or service to meet the customers' individual need. It's also a good idea to let customers feel the benefit of their own data too, by providing them with quantifiable, measurable results to track progress and assume accountability.
We were delighted to have so many interesting digital thought leaders from across the sector in the room and would like to thank everyone for their valuable contributions.