Princedale - Fifty-Four Truly Inspirational Books that Digital Leaders Read, Rate & Recommend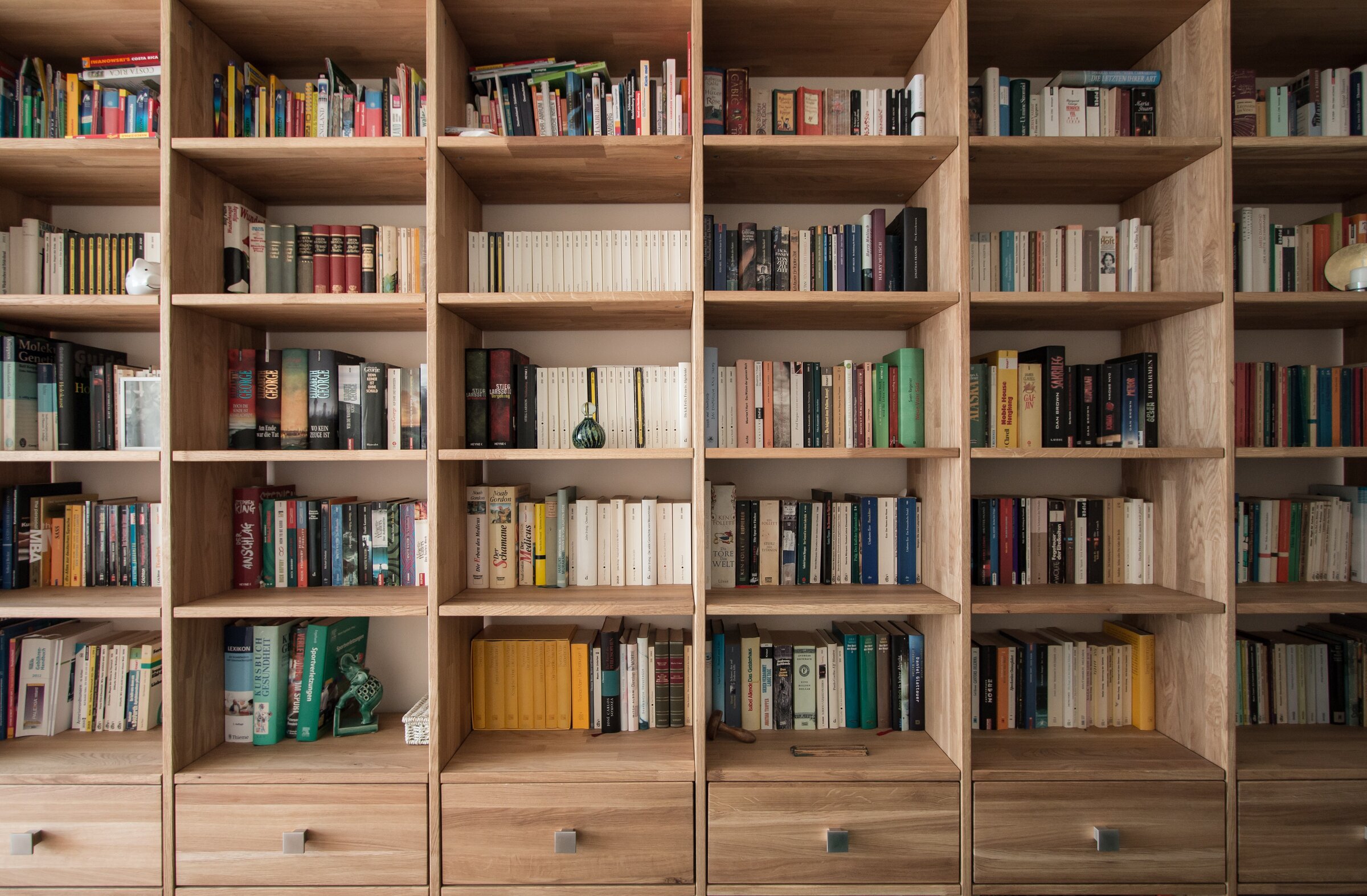 As recommended by inspirational digital leaders
When an individual approaches me looking for advice on their next role, I shoot them eight questions to help frame who they are and what specifically they are looking for. And I ask them to name three books everyone should read, because I think that's fascinating!
This isn't something that many have been asked before and responses range from an immediate, enthusiastic outpouring, to a request for more time to think hard about it.
I really enjoy seeing the responses and it's fascinating from where I stand. My own favourite bookshop to browse is Daunt Books, in Marleybone, London, however when I find myself unable to get there, I use the fabulous Bookshop.org, which allows one to buy books online while supporting independent booksellers.
Why do I ask this question?
Asking a question which is out of leftfield, one that perhaps they're not expecting and haven't been asked before, means I can cut through the same old answers that everyone gives. Everyone is 'passionate, open-minded and flexible' it would seem!
What I look to get to know first is character. What interests people, how do they switch off, sports they partake in or communities they serve - the EQ as well as the IQ. The spark.
Anecdotally, when a CEO was struggling to choose from two final candidates for a critical CMO role, and having gone through four stages of assessment, he asked to see their original CV's. Under the hobbies section, one of the finalists mentioned his passion for tropical fish - a passion the CEO shared. You can guess the outcome…
As we are soon to celebrate Paperback Book Day - the day Penguin first published its popular paperbacks as an alternative to the heavy and expensive leather bound tomes - here's a round up of recommendations that have been made in the last 6 months.
Enjoy.
Business books
The book recommendations we hear tend to fall into one of three themes: business, psychology & society, and fiction. Most of us will have read a few business books.
Some we flick through, some we keep as reference books, necessary but not enthralling, and some we devour cover to cover, time and again. Interesting then, that books falling into this category numbered fewest on average, with titles offered in the other categories being twice as many.
I think this indicates clearly that while we should of course dedicate time to increasing our expertise, learning about business and bettering ourselves, exploring our other interests, or, switching off and diving into a rich fantasy world, is perhaps more vital.
Psychology & society
These titles differ in that they're often about how we relate, our personal lives and the relationships we have with the people around us. Dr Brené Brown's research based tome, Daring Greatly, encourages us not to be afraid of vulnerability but to embrace it - in a world which is often seen as male dominated, macho and unaccepting of anything which may be perceived as weakness, this is a radical concept.
Yet research has shown consistently that emotional intelligence - the EQ, as opposed to the IQ - strongly correlates with success in business. This comes to no surprise to me, I've been prioritising these characteristics for the past 10 years. Self awareness, self regulation, internal motivation, empathy, kindness and people skills - these are clearly qualities we would want to see in our own leaders. Perhaps more of us could learn from Dr Brown.
I'm intrigued by the diversity in this category which covers topics ranging from using neuroscience to assist in disciplining your children, to Mary Trump's exploration into her family history and Isabella Tree's account of rewilding the iconic Knepp estate. Clearly Princedale candidates are a curious, interesting lot.
Fiction
From the books that influence our business decisions and inspire our personal lives to the books that feed our souls. There's really nothing quite like the escape that a good novel provides, allowing us to switch off, shut out the world and explore another.
Fiction often features in fond childhood memories, curling up to have a story read to us, or huddling under the blankets with a torch after our pleas for "just one more chapter" were denied. We think of the comic books we bought with pocket money and the classics we'll always remember; Little Women, Wind of the Willows, The Adventures of Tom Sawyer and The Hobbit.
We pass this love onto our own children, or the children of friends and family, arguing with our spouses over who gets to read the bedtime story, and feeling a secret thrill when our children discover a book we loved at their age.
Nothing beats the days I make time for a great novel. It doesn't surprise me in the slightest that the most recommendations fell into this category.
Ru's personal recommendation: Rooted by Sarah Langford
Rooted: Stories of Life, Land and a Farming Revolution, written by Sarah Langford, is the account of a former country girl's move away from city life and her career as a barrister, and back to the land she grew up on. As Langford rediscovers her roots, she learns from a new generation of farmers who are at the forefront of what she calls the farming revolution - tackling climate change, restoring biodiversity and providing sustainable food for the country.
This is an inspiring, prescient book, full of hope, which I couldn't put down.
Bookshop.org lets you support your favourite independent bookseller
Do you need a book companion for your summer travels? Buying from Bookshop.org means you can still support your favourite independent bookshops, even when you can't get there in person. Supporting independent businesses keeps diversity on our high street, more pounds in our local communities and preserves that feeling of wonder as we enter our favourite local bookshop.
I hope you've enjoyed this round up for recent recommendations from Princedale's candidates. If you choose a book from this list, do tag us on LinkedIn or Twitter and let me know your thoughts!
Ru Jupp