Princedale's 10th Anniversary Summer Drinks Party - A Resounding Success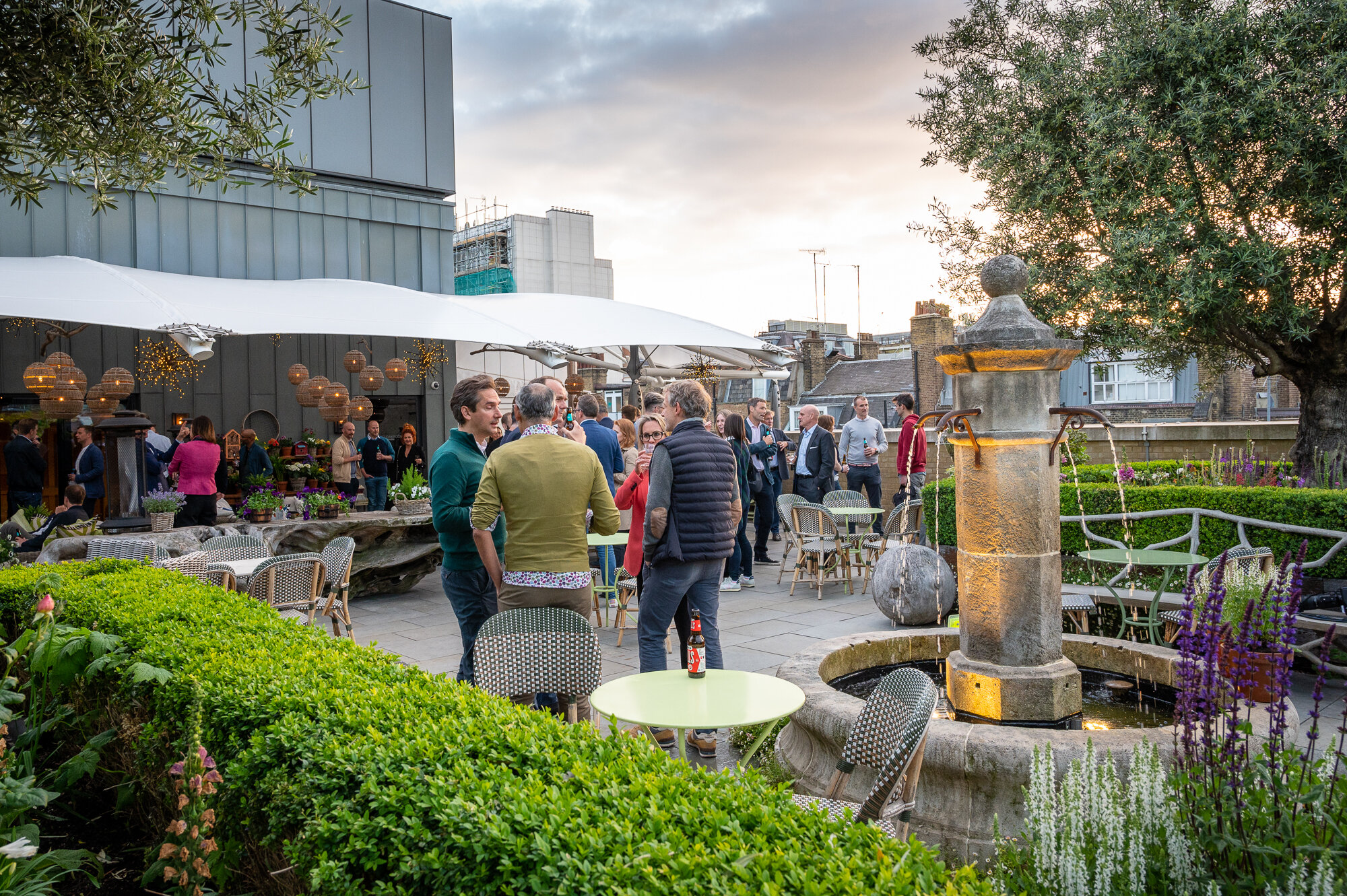 I couldn't be prouder to have hosted such an illustrious group of digital business leaders for Princedale's 10 year anniversary
At the Ham Yard Hotel, on what must surely be the best roof terrace in Soho, we hosted 100 guests to celebrate this rich tapestry of digital & technology experts. I was delighted to welcome CEOs, CCO's, CMO's, COOs & digital leaders from established brands and rising stars from a broad spectrum of sectors including retail, travel, subscription , fashion, luxury, fintech, marketplaces, and more.
It was wonderful to gather together so many talented individuals in such a beautiful and intimate environment. We enjoyed spectacular cocktails, canapés, and stimulating conversations throughout the evening. The informal charm of the Ham Yard Hotel's leafy rooftop garden lent itself to a perfect evening of celebrating past successes, and envisaging the potential our futures hold.
I'm immensely proud of the deep relationships I have built over the years, with clients I've partnered with, amazing individuals we have placed or people I have just got to know very well and admire.
Together we celebrated 10 years of my placing top notch digital leaders with ambitious clients who see EQ as a must-have.. We celebrated both the impressive tenure and achievements of our placements and raised a glass to new appointments. Every day we engage with connecting the right people with the right people, and it was wonderful being able to bring so many of our clients and investors together to celebrate our individual and collective successes.
The feedback has been both heartening and humbling, but really the opportunity to bring people together from right across the spectrum of my world was what it was all about.
After all it's this breadth and the perspective that makes my job so satisfying.
We welcomed guests from Atomico, BP, Craftory, Crowdcube, CogX, Cazoo, DeliveryHero, Dunhill, Estee Lauder, Farfetch, Four Seasons, Google, Heist, Highland Capital, Housekeep, Livingbridge, LocalGlobe, Meta, Mindful Chef, Moonpig, Ocado, Octopus, Olio, OVO, Paws, PhotoBox, RatedPeople, Rest Less, SigmaSports, SkyScanner, StockX, Stride VC, TDR Capital, Trouva, VetPartners, What3Words and Zego... to name a few.
Get in touch directly to discuss what makes Princedale a natural partner for business critical C Suite appointments.