WeWork - International Marketing Director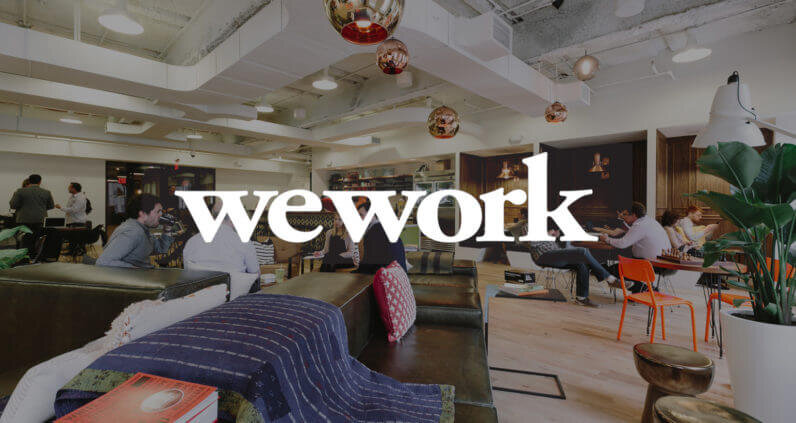 WeWork is one of the great disrupters of our time: few other businesses have experienced such hyper-growth and it's only eight years since they were founded in New York by Adam Neumann in 2010 and recently valued at c$42bn.
Overview
We're proud to have been retained to help them with their business-critical International Marketing Director appointment, based in London.
Instigation
Princedale Partners has been retained by WeWork to appoint their top international Marketing Director to fuel the next stage of hyper-growth around the world. A brilliant opportunity for a Marketer at the top of their game to build and lead the international growth marketing function across the many areas of specialism.
Target Headhunt Grounds
Fast-growth Tech Companies / Digital Marketplaces / Software Businesses etc
Instruction
Whilst a terrific brand and opportunity and highly appealing, the specifics of the requirement have been honed and well-defined through the numerous brief-taking meetings conducted by Princedale Partners with the Global CMO & European Exec Team. Taking an accurate brief is arguably the most important stage of any executive search as it ensures alignment and consensus across the hiring decision-makers and means we can then set our clients' expectations and together manage a smooth and successful executive search.
Intelligence
At the heart of this brief is a focus on B2B & Performance Marketing, plus a reputation for building modern, highly analytical marketing functions of scale (30-45). With this in mind – and coupled with WeWork's highly important culture fit – we've had to seriously consider which companies employed individuals who possessed not only the relevant technical expertise, but also would fit with the speed of growth, international experience and fast-pace business culture.
In partnership with our client, we agreed on a well thought-through target list which comprised fast-growth tech companies, digital marketplaces and software businesses. We intentionally cast our net wide across these sectors with a focus of course on the most successful businesses in each field.
Individuals
From this target list we have mapped over 350 marketing leaders in Europe, whilst simultaneously generating recommendations from our own immediate and powerful network – which always proves a fruitful exercise.
As with any search, finding individuals that look good on paper is just the beginning of a well-oiled search process. Speaking to people, hearing the questions they ask of the brief and mutually assessing fit is where things start to get interesting. In this instance, we have spoken to almost 45 high-calibre individuals and whittled this down to a top 12 – whom we invited for formal, thorough, in-person interviews.
Interviews
Our client is at the final stages of the interview process and we're told they're delighted with the experience and calibre of talent we have sourced for them, appreciating full-well that the brief, as often happens, evolves through the search. We look forward to a long term partnership with WeWork in helping with other equally important leadership appointments.
"It's been an extensive and exhaustive exercise and one which we have thoroughly enjoyed. Representing a growth brand like WeWork is an absolute privilege. Equally, meeting the top marketing leaders in Europe to discuss this specific opportunity and potentially the next step in their career has been great fun and fascinating too."
Rupert Jupp, Founder, Princedale Partners