Perspectives from Claire Cronin, Chief Commercial Officer at McLaren Racing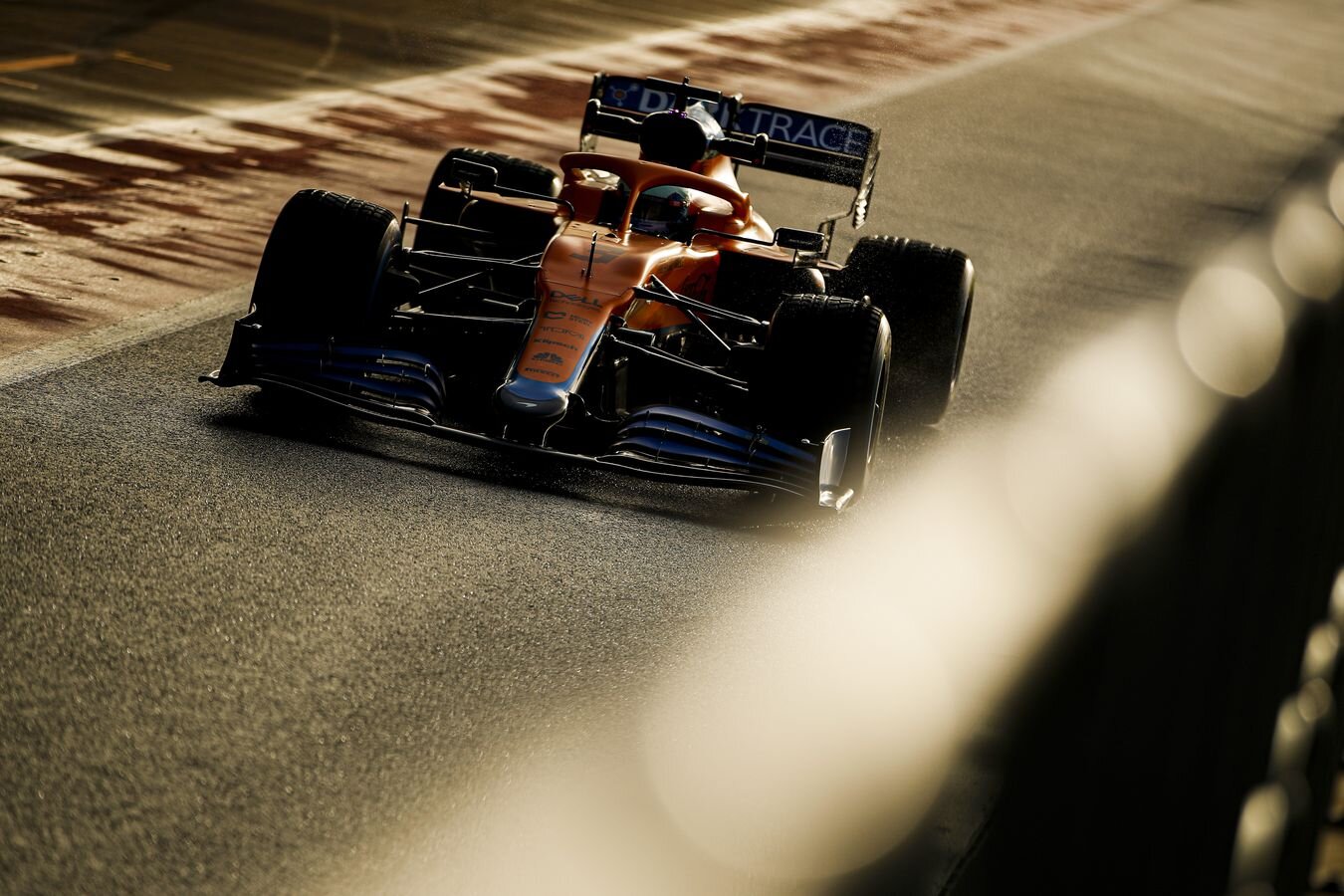 Princedale founder Ru Jupp caught up with Claire to talk about her maternity leave during lockdown, her move from Virgin Atlantic and what the future holds for McLaren Racing.
Claire Cronin is the CCO at McLaren having joined in Q1 2021 during the global pandemic. Here I talk with Claire about her last 12 months, leaving her post as CMO of Virgin Atlantic during one of the most testing times in global aviation, having a baby and joining one of the most exciting F1 racing teams at the moment. An immensely busy woman. Claire kindly took the time to reflect with me, listen here:
Transcript
Ru: Hi Claire, I'm most grateful for your time on this very hot day in June. I wanted to talk to you about your experience of the last 12 months or so during the pandemic. It's been a crazy year for everyone, but aside from that you've had a very busy time. You left Virgin Atlantic as their CMO, their head of marketing. VA is a business that's done phenomenally well of course, with huge headwinds in the last year or so. You joined McLaren about 3 months ago as their executive director of marketing, and I suspect a lot has gone on in since then. First of all, welcome.
Claire: Thank you, it's great to be chatting with you. I'm relieved it's over a podcast so you can't see the horrendous sunburn I'm sporting. Like every Brit I just dashed out there the second the sun arrived, and now I look rather like a burnt sausage!
Ru: Me too, I keep telling my wife it's the only way to teach our children the consequences of not wearing sun cream. So tell us more about when you left Virgin.
Claire: I left Virgin Atlantic at the end of August. I was due to have a baby on the 14th of September, and it was just a bonkers year. I don't think any industry has been more affected by the pandemic than aviation and tourism. And so, as a business, it was the most transformative year that I've ever had in my career and, frankly, the most depressing. We had to reduce our workforce by half, we had to pivot the entire passenger business into providing cargo services, and shipping personal protective equipment across the world.
We were running with a skeleton staff of just 10% of our workforce because we literally couldn't afford to pay the wages of the other 90%, so it was a really turbulent, really stressful time in the industry. It was a year when we saw brilliant teamwork and real camaraderie and the spirit of Virgin really came to the forefront, but it was doubly challenging for me because, in March of last year, Boris Johnson made the announcement that if you were pregnant you needed to shield and work from home.
I was newly pregnant but none of my colleagues knew this, and so when I was sent home I started to get bombarded with emails from people asking if I had COVID. And I had to say "Yes, I'm quite healthy but I am pregnant so you won't be seeing me in the office for the foreseeable future." So I've actually been working from home since last March - I've spent a phenomenal amount of time at home and then went straight into my maternity leave.
Leaving Virgin Atlantic during lockdown
Ru: I was going to ask you what your biggest challenge in the last year and I'm sure you had a few but just working from home for such a long period of time and having to manage all the important avenues you have to manage must have been challenging, but what else what else was challenging in the last year?
Claire: We moved out of London to a house in the country, I was pregnant and working from home and then I did my maternity leave in this new area which - because we went into a new lockdown in the winter - I couldn't meet with any new mums in the area. I couldn't even meet with my family and friends because of the lockdown restrictions. That was the biggest challenge for me, just the sheer loneliness of being at home. Really feeling trapped with a newborn. She's my first child, my one and only child, and she's an absolute poppet but I had no idea what I was doing. All of the tools and skills you have as a woman in the workplace are frankly no use to you with a newborn that can't sleep, is struggling to feed and so on. So I was just really lonely. I'm not somebody who really enjoys jumping on Zoom calls and having catch up drinks, I'm much more of a face to face person. I really relish the energy you get from other people and just the change of scenery you get, it gives me my zest for life.
And so the more time I spend at home, the more lethargic I became, and so when McLaren rang and said would you like to have a pre-chat with any of your new team before you start so you can hit the ground running... I it their hands off! I said "I'd love to come to the office. I'll do anything you want, I just actually need desperately to get going now!"
So, I couldn't wait to start my new job but I think partly also coming out of one job that was in wind down more laying off lots of staff and really having to fight to just continue trading, there was real joy to come in to a business that was on a real upward trajectory. I now work for the McLaren racing team and the momentum, and positive growth in that business is phenomenal. I've gone from having to look at how we can cut the number of roles we have in the business to an off site I hosted last week about how many roles we need to grow, because we're entering a new motor series and we need to expand the size of the team.
Ru: The business you've joined is at an extremely exciting time. How did you learn about this role?
Claire: I got a call out of the blue last summer from the current Chief Commercial Officer Mark Waller. He and I used to work together in his old capacity when he was at the NFL because Virgin Atlantic fly a lot of the NFL players to their London Games and so we'd established a bit of a relationship. He phoned me around July and said that he was looking to find a successor for his Chief Commercial Officer role and he asked me if I'd be interested in being part of that process.
I said there's two things you need to know. Number one, I'm heavily pregnant and I'm due in September, and number two, I don't know a thing about motor series! At that point Mark was laughing and he said it's absolutely not a problem that you're pregnant, we're actively trying to get more women into the organization to really increase the diversity of our company as we want to reflect our fan base. The fact that you're not a fan of Formula One now is actually good for us because we want to attract more people into the sport, so having a bit more corporate objectivity would be helpful. So on that basis, if you want to come for an interview we'd love to see you.
I decided I would wind up my time at Virgin, hand in my notice and then spend the next six months of my notice period on maternity leave, so I could then go into this recruitment process. The week after having that conversation with Mark I went to see Zak [Brown, McLaren's CEO], within 24 hours they offered me the job and four days later I had signed the contracts. It was faster than an F1 race!
Executive Director of Marketing at McLaren
Ru: Tell us about your remit, what it means to be executive director of marketing and tell us what McLaren racing looks like today through your lens.
Claire: McLaren actually created a role specifically for me so that I would have a transition role to enter the company. Today the role looks after three things: our brand experiences and everything we offer trackside for fans; our brand and creatives and the way the livery looks, all the branded touchpoints and merchandise; and it also looks after digital, so all of our content for social media. We're very fortunate that we have an incredibly talented team here, and the largest social media following of any Formula One team.
And then, the intention is towards the second half of the year I will then expand my portfolio to look after the partnerships team, the licensing team and eSports in gaming, so I'll pick up the fullChief Commercial Officer role in the second half of the year.
Ru: You've just had successes in the IndyCar world over Detroit. Tell us about your play in eSports today.
Claire: It's really a reflection of the fact that McLaren has been very forward thinking as a brand. We are the only brand that also has a race team in IndyCar, and just on Friday we announced our intention to participate in Extreme E. This is a race that takes part across five different locations across the world with sustainability at the very heart of it, along with equality and diversity.
4x4 electric cars are used with a male and female team to drive the car, and they very deliberately choose locations to race where there is a big sustainability challenge and a climate challenge. The first one that I'll be attending is the Greenland race on the weekend of August 28 which I'm really excited by. It's the new electric play in racing, super exciting, and we're really excited about it because we know that it's something that younger consumers in particular are really passionate about. And we know that will help us to not just win customers but also win great talent to come and work for this business.
Ru: Why do you think other Formula One teams are not following suit?
Claire: I think because the sport as a whole is quite siloed, so they tend to look at their core series and they don't look beyond it. Within McLaren we've always focused on, not just the generation that we're serving today, but where the future generation is coming from, and that's why we were one of the first teams to go into eSports, that's why we have the largest digital social offering - because we know that's where the future lies. We look at the future years and know that our big opportunities to grow the audience are going to come from, not just cracking the US where motorsports is relatively small relative to all of their other sporting pursuits, but also looking at how we leverage the worlds of gaming and eSports, to actually attract that younger generation.
We've always had a policy of championing young talent. Lewis Hamilton drove for us before he went off and achieved all the success he's enjoyed with Mercedes. We currently have Lando, he's only 21 and he really is a massively passionate gamer, he connects with a lot of his audience on the social channels like Discord and Twitch. It's always been a core part of our DNA, to be very innovative and on the front foot in acquiring and developing new audiences.
Ru: It sounds like you've got a huge brief that I suspect a lot of people listening to this will be hugely envious of, and I sincerely congratulate you because what an exciting time to be part of it!
When you look back over the last 12 months or so, it was a challenging year for everyone, including those in your business today and those at Virgin Atlantic, are there things that have amazed you, surprised you, delighted you, perhaps acts of kindness or examples where people have gone the extra mile to support one another?
McLaren's response to the UK ventilator crisis
Claire: There's tons of examples and off the back of this incredible year it just feels like every day in the press, there's something extraordinary or unprecedented being spoken about. Just over the weekend, one of my colleagues in the racing business was awarded an MBE. Mark Mathieson works in our racing division, and he was recognised for the extraordinary contribution he made to the UK response to creating more ventilators.
Around March last year, there was a fear that we were going to run out of ventilators. Mark actually works with external companies to apply the techniques and the principles of Formula One into industry and to improve supply chains and so on. He really spearheaded an initiative across McLaren, Formula One, various industries and government to actually redevelop the process of designing and deploying ventilators. They're not quite as complex as a Formula One car but they're not far off. Each ventilator is comprised of 700 parts, and they weren't designed to be built in rapid scale, so to build one ventilator you're having to coordinate parts coming from 90 different suppliers - a huge logistical challenge.
Mark spearheaded a team to re-engineer the entire sourcing and build process, which cut down production time from 23 years into 12 weeks. It was an absolutely mind-boggling achievement but he's the first person to say "it's not me, it was a huge team effort", he's extraordinarily humble. To me, that is an amazing example of someone working 22 hour days to deliver something for this country by putting together an amazing team of people. There were airline pilots, F1 technicians - just an incredible array - so he put the very smartest brains behind a very complex problem, and what a phenomenal result.
Ru: Perhaps this is a challenging question but what is the single most exciting thing that you're going after in the next 12 months?
Claire: I would say the most single most exciting thing for me is going after third place in the Constructors Championship. I've spent my entire career working in corporate backgrounds, where my biggest objective is chasing an EBITDA number or an NPS score, and it's just so exciting to be part of a business and a race team that is aspiring to something bigger, that unifies the entire workforce behind it. So last year we achieved third, to our surprise. We were hopeful we could achieve third but we thought it was more likely we'd get fourth, so we're desperate to hold on to that third spot and we're in a really ferocious fight with Ferrari to maintain it.
Honestly, I cannot begin to describe the excitement that you get in the office when you come in off the back of somebody winning a podium, and the extra spring in your step, the velocity that it brings into the business, is just extraordinary. So for me, the number one thing I'm excited about is actually helping our business get to that position.
Ru: Claire Cronin, Executive Director of Marketing at McLaren, thank you so much for sharing some of your experiences, insights and challenges, and I wish you all the best in your next race.
S03
Gareth Jones, Farfetch CMO
Founded in 2007, Farfetch has quickly cornered the boutique, high end fashion space with its luxury marketplace. As a result it's share price has increased by 600% in the last year alone.
Listen now